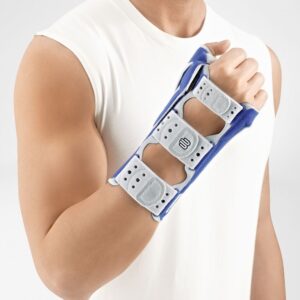 Most people aiming to reduce back pain or knee ligaments and tissue strains usually turn to wearing a brace to help them treat and prevent their ailments and injuries. For instance, your doctor may recommend using a knee brace after surgery following an injury to help you in the hearing process. However, without proper wear or fit, any brace can result in skin irritation. Additionally, a poor fitting brace can result in further injuries or even delay your recovery process.
Following are tips to help you prevent or reduce skin irritation caused by wearing a brace.
Wearing a brace right to avoid skin irritation
Make sure that your braces are well harnessed and positioned. Positioning of braced could lead to new issues or worsen the existing ones. In addition, ensure that the braces hinges are in place and be sure to adjust them accordingly regularly. Also, your braces may have tapes, straps, and loops that require fastening regularly.
For a comfortable brace fit, be sure to secure your braces to remain in position, not too loose or too tight. At first, the braces might not be well-fitting. They need to mold to take the proper shape of the specific area of use.
Choose the Right Brace
If you are considering getting braces, be sure to visit your doctor to help you find the right brace for your situation, injury, or ailment. For instance, if you are looking for knee braces, there are four available types: functional, off loader, prophylactic, and rehabilitative. Each type of brace serves a different purpose, and hence choosing the right one will give you the best results and help you reduce irritation.
Inspect Your Braces Regularly
Generally, the braces are prone to tear and wear from easy use, which can cause skin irritation. Be sure to regularly inspect your brace for exposed metal, changes to its fabric, and damage.
You may clean your braces using warm water and soap as required and allow them to dry after activity or exercise while still resting. Some braces are latex-free, while others are hypoallergenic, meaning they prevent irritation and allergic reactions.
Products for preventing skin irritation
Keeping your skin clean will help you in preventing skin irritation. Make sure you clean the area under your braces with mild water, and soap is recommended. Additionally, alcohol wipes may help you reduce the bacteria and moisture on your skin that may cause irritation.
Also, some recommendable powders may help keep your skin clean. However, please avoid using them in excess as they could cause caking and more skin irritation. In addition, using oils, lotions, and ointments under your brace would worsen the irritation problem. Instead, use sparingly and let it dry before you put on the brace.
Avoid Wearing a Brace for Too Long
The irritation in a long recovery period might result from a direct consequence of using your brace for a long time. For instance, use supportive knee braces made to power, align, and support your movement during your healing process.
Although the use of these braces helps with alleviating pain, prevent injury, and the healing process, extended use may cause irritation. Additionally, it may inhibit proper recovery and movement.
Bathing and clothing to avoid skin irritation
Your doctor will give you bathing precautions and instructions. Always remember to make sure that your skin is thoroughly dry before putting your brace back. This will help you prevent skin irritation from occurring. In addition, you need to protect your skin by wearing a well-fitting, dry, clean, 100% cotton cloth under your brace.
Types of Braces
There are various braces for various body parts. Typically, there is a difference. Following are some of the available braces.
Wearing braces and avoiding skin irritation
Few weeks after receiving and wearing a brace, make sure to visit your doctor for a checkup. In addition, be sure to ask for help if you notice the following.
Note a significant change with your weight, and your braces are too snug or too loose
Skin irritation around or under the brace
The Velcro or straps are flexible, and other materials are worn out
Experience new pain within different parts of your body, including hips, knees, or back)
Notice some red areas or persisting pressure sores within your braces
You have any concerns or questions
In addition, never try to repair or adjust the braces by yourself. In case of any questions, be sure to contact your doctor for assistance. If you have questions, you are always welcome to reach out to us, and we are ready to assist
Share This Story, Choose Your Platform!
For inquiries, please email our office at info@caremed.care, and we will send a quick reply will be sent about your condition. If you require a personal consultation that requires an appointment, please call the office today at Care-Med at 416.782.5353.