Comfort and Support for Your Feet
Orthopaedic shoes are uniquely crafted to offer support and comfort to those with foot and ankle problems, and customized options provide tailored benefits to your individual needs.
At Care-Med, we have over 15 years of experience in addressing various foot conditions and medical diagnoses. Our approach is personalized and results-driven, with the goal of eliminating pain and discomfort caused by orthopedic injuries and diseases. Our expert staff, effective solutions, and customized techniques ensure that you receive orthopedic footwear that fits your needs perfectly.
Who Can Benefit From Custom Orthopaedic Shoes?
If you suffer from foot or ankle problems, custom orthopaedic shoes can be a game changer, providing personalized support and comfort to alleviate pain and enhance your overall quality of life.
At Care-Med, we cater to a diverse clientele with a range of conditions, from congenital deformities and leg length discrepancies to physical trauma. Our custom orthopaedic shoes are tailored to your specific needs to provide effective relief and correction.
We offer a wide selection of shoes, including dress shoes, athletic shoes, boots, and sandals for both men and women, ensuring that there's an option for every style preference and lifestyle need. Our commitment to diversity and personalized care underscores our mission to meet the unique needs of every client.
Custom orthopaedic shoes can also be beneficial for athletes and those with active lifestyles. These shoes provide enhanced support and stability, reducing the risk of injury and helping to improve performance. Additionally, custom shoes can be designed to accommodate specific activities, such as running or hiking.
The Custom Fitting Process
At Care-Med, we understand that everyone has unique foot and ankle needs. That's why we offer personalized custom fitting appointments to ensure you get the perfect fit. During your appointment, our certified pedorthists will take measurements of your feet and assess any specific issues you may have. We'll discuss your lifestyle and footwear preferences to determine the best options for you. You'll also have the opportunity to try on different styles and designs to ensure maximum comfort and support.
Our custom orthopaedic shoes are made using the latest technology and techniques. We use computer-aided design (CAD) software to create 3D models of your feet, ensuring a precise fit. We then use high-quality materials, such as leather and advanced composites, to construct the shoes. Our pedorthists have the knowledge and expertise to create shoes that provide the support and comfort you need.
Once you receive your custom orthopaedic shoes, it's important to schedule regular follow-up appointments to ensure continued comfort and support. Our pedorthists will assess the fit and make any necessary adjustments to ensure your shoes continue to meet your needs. We also recommend replacing your shoes every 12-18 months to ensure they remain effective.
At Care-Med, we are committed to providing our clients with the highest quality custom orthopaedic shoes and personalized service. Schedule a fitting appointment today to start experiencing the benefits of our custom footwear solutions.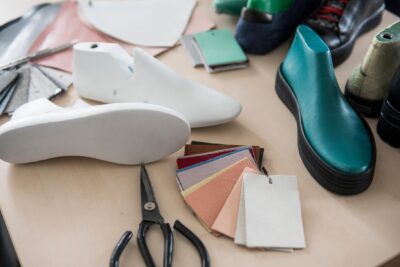 Care-Med is a clinic and does not stock footwear in office. We offer custom fitting for Orthotic shoes and order footwear for our clients on a case by case basis as part of their prescribed treatment plan.
Common Foot Conditions
Diabetes-related foot complications
Tailored to Your Lifestyle and Needs
Custom Orthopaedic Shoes
We will help you understand the benefits of your Insurance Coverage.
Our clients often use their Extended Health Care plans or, ODSP, ADP, or Circle of Care for our services. With over 15 years serving the community, we are well recognized and appreciated in the health care field. We take great pride in our attention to care and detail, and most of all, our clients.
We look forward to serving you soon!
Orthopedic Shoes
Brands We Carry
Care-Med is a clinic and does not stock footwear in office. We offer custom fitting for Orthotic shoes and order footwear for our clients on a case by case basis as part of their prescribed treatment plan.