Compression wear to treat a variety of mild to moderate conditions
Compression Socks and Stockings
Compression socks and stockings are ideally suited for people who are suffering from circulatory conditions that affect their lower legs, ankles, and feet. They look like regular long socks/stockings but provide targeted compression support in specific areas.
The length of socks or stockings a patient needs will depend on the area that's under treatment. The applicable areas would typically include the ankles, calves, or thighs. Doctors will recommend/prescribe the proper style and size of socks or stockings based on the areas where they want to have the highest and lowest compression points.
Compression wear is specifically designed to compress targeted areas, resulting in quicker blood flow back and forth with the heart. This is necessary to help prevent blood clotting and vein damage due to excess blood building in the damaged area or areas.
Doctors will typically recommend compression socks and stockings as part of the treatment process for the following conditions (not limited to):
Post-surgery healing to prevent clotting
Swelling issues
Improve lymphatic drainage
Improve blood circulation to the lower extremities
Relief of varicose veins, venous hypertension, and deep vein thrombosis
Improve flow of lymph fluid
Lymphedema Garments
Lymphedema is a medical condition that results in swelling in the extremities (arms and legs). The condition is caused by either a "deformed" lymphatic system at birth or an damaged lymphatic system due to illness or injury. The condition is characterized by the blockage of lymph fluid, which results in swelling in the applicable area or areas.
Lymphedema garments act to compress the area where the lymphedema condition exists. They help to increase the flow of lymph fluid, which should reduce the swelling in a targeted area or areas. By reducing swelling, these types of garments free users up to move their arms and or legs more freely. They also provide pain relief at pressure points.
The range of Lymphedema Compression Wear includes arm and leg sleeves, biker style shorts, sports style bras, vests, ankle/wrist/knee/elbow support items, and full bodysuits. These items are available based size and the desired compression volume.
Aid healing by increasing blood circulation
Lymphedema Compression Pump Therapy
Lymphedema compression pumps are also referred to as pneumatic or intermittent pumps. These devices include the actual pump and a sleeve or garment that the user needs to place over the targeted area.
Inventors developed these pumps to aid in providing better blood and lymph fluid circulation in the arms in legs. The treatment sleeves typically have multiple chambers, which inflate and deflate in programmed sequences. This creates a massaging motion, which mimics the natural circulation of blood and lymph fluid throughout the body. This is what promotes better circulation.
Having the pump available at home allows the user to employ treatment anytime they need it. They can use it to reduce swelling and pain as needed.
If you are suffering from lymphedema or other circulatory issues, you might want to ask your doctor about using the above compression products. You don't have to live your life with the pain and immobility that comes from swollen limbs.
Compression Therapy
Strategically created for every area of the body that may be afflicted by lymphedema, and you can have your choice of style and fit.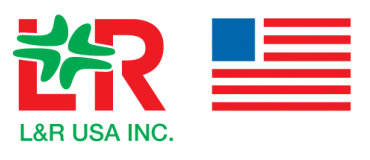 Solaris Compression Garment CollectionTM
The Solaris Collection™ is designed by lymphedema therapists through patient feedback, providing a range of products that supports lymphedema treatment from intensive phase all the way through self-management with daytime, nighttime, custom, and off-the-shelf solutions.

JOBST Medical Compression
JOBST® specializes in improving the quality of life for those suffering from venous & lymphatic diseases.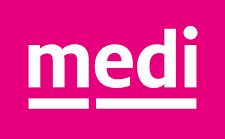 Medical compression stockings for men and women
Mediven compression stockings for your everyday, daily needs. Several choices of products, classes, compression and colours in a variety of styles that match your lifestyle.
Lymphology
Medi offers a complete range of compression knitwear, 4 choices of circular knit and 4 choices of flat knit, always aiming to offer a variety of choices that best meet the needs of the patient.
CircAid by Medi
Measured Inelastic compression therapy for venous disease and lymphedema.

Compression Garments from Juzo
Large selection of compression and support stockings, compression tights and a wide variety of other medical products is exemplary and assists patients with oedema, varicose veins, thrombosis, as a preventive and during sports activities.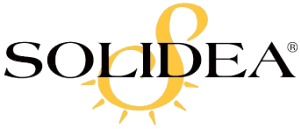 Compression Stockings and Support Hosiery
SOLIDEA has revolutionized the concept of elastic stockings, offering collections of graduated compression fashion stockings and tights that combine prevention of circulatory disorders with elegance, softness and a stylish perfect fit.

Lymphedema Compression Products
Sigvaris compression solutions help you to go easily through your day. To feel strong and secure. They give you the comfort to do everything you want, and they cater to your way of life.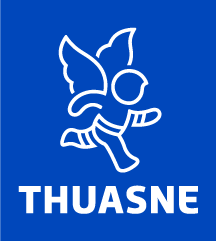 Thuasne Compression Garments
Thuasne endeavours to constantly perfect its products, in order to meet the expectations of today's patients – who have become "actients" or active players in their own health – and offer them appropriate treatment solutions.

LIPOELASTIC Post-Operative Compression Bras
Premium post-surgical compression garments for liposuction, tummy tuck, breast augmentation, mastopexy, fat grafting, gynecomastia, brachioplasty, and more.
Compression Donning Videos
How to apply JOBST® FarrowWrap®
Medical Compression Stocking